My Imajica Experience
To Tembin pt. II
Next we sailed into the Steffen Straight. We squeezed through the reefs in the fading light. It would be a night sail to Tembin. The fires ashore went out soon after nightfall. The shoreline was in complete darkness as we continued southeast. It took several hours for the faint sky glow of Kavieng to completely disappear. The Southern Cross took focus in the sky.
I had the midnight watch. It was hard to stay focused. There were phosphorescent jellyfish in the water and stars reflecting on the surface. It was Escher gone PNG.
It was such an amazing sight I wanted to stay up all night. I faded about 3 for a few hours of sleep.
I was back up at sunrise. We kept motoring to Tembin all the while keeping a look out in the water for debris. There must have been a storm recently. We passed lots of bobbing coconuts and logs. We kept trolling for a fish but no luck today.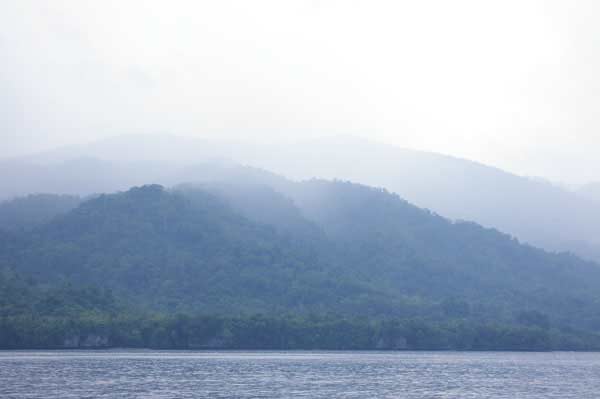 We arrived at Tembin around 12:30. The look of the land was very different from the shore islands we had just visited. The beach was pebbly and hard looking.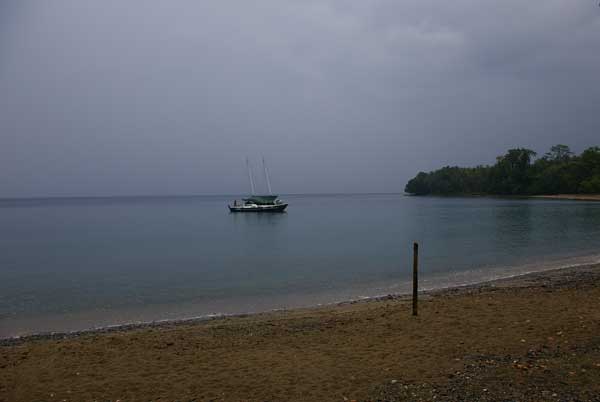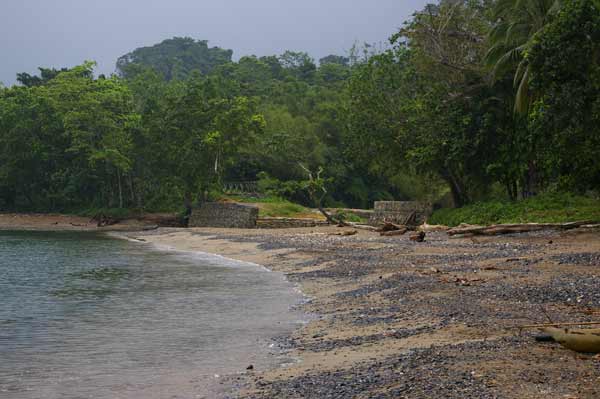 The bridge in the picture was wiped out in a storm. Tembin is bypassed by vehicles because of the lack of a road.
We soon met Daniel, the village elder. He was a bit cross with Jesse. They had heard the message on the radio and had waiting in the village all weekend for us.We were given a tour of the village, the church,
the Stations of the Cross and Daniel's Guest House. We were invited for a moo-moo for lunch. I remembered the tea bags this time.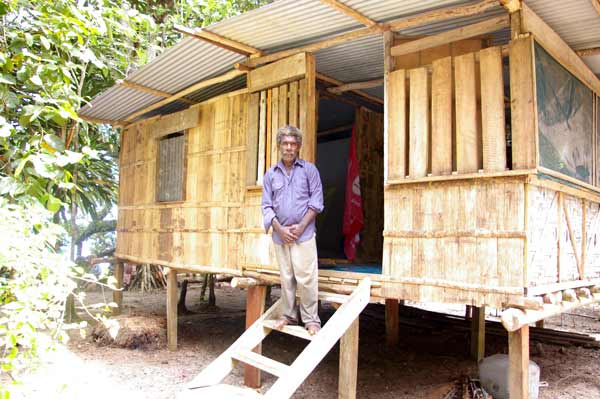 Daniel was a bit disappointed that we would not stay in his guest house, but it was a little small for us and having to move our gear would have been a bit of a hassle. We planned our following morning with Blaise and then turned in early.
We were up at 5am and ashore by 5:40. We were all excited to watch Blaise do his shark calling. However, one of our canoes was late(people oversleep in PNG, too!).We were all on the water by 6:30.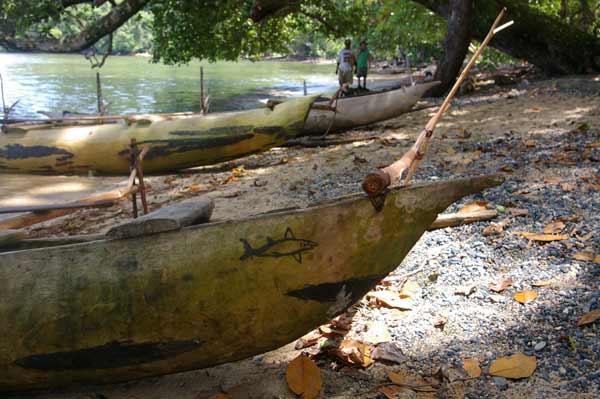 The water was very calm. We had paddled out half a click from shore and Blaise told us honestly we would not catch as shark. I cannot feel them here. I have to tell you the truth, but I'll try. We gave him some room and he started working his noisemakers(made from coconut shells) and sang.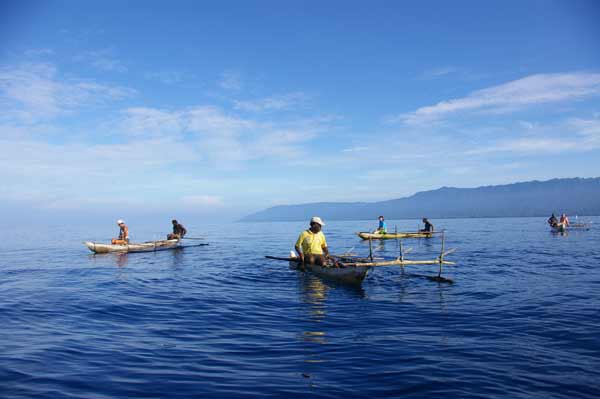 He tried for a while and we moved to a location a 100m away, but no luck there either. Sometimes we just sat quietly as he scanned the water's surface for a hint of activity. "No, no shark today. Come closer, let me show you how I do this."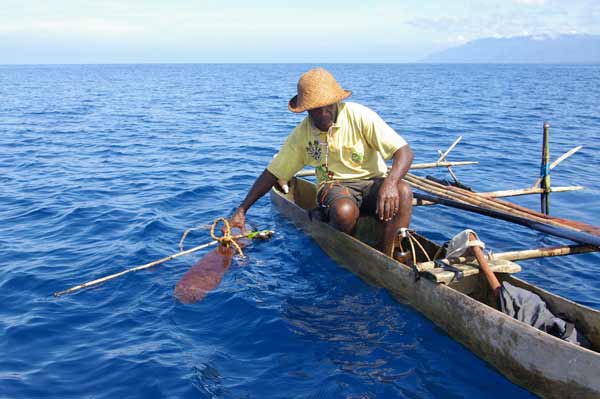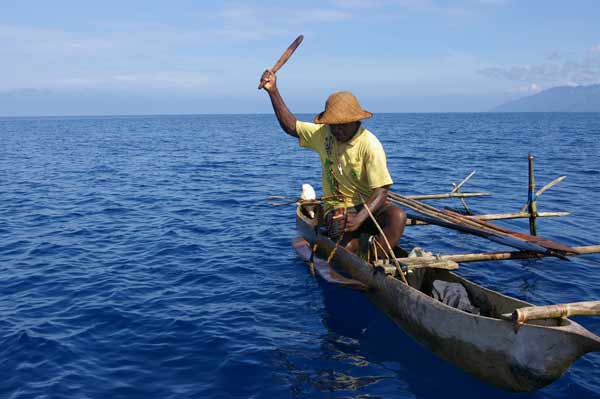 We gave up on the shark calling about 10am. Blaise apologized and told us he was sure there would be no sharks. We paddled back to shore. Daniel asked for a lift in the dinghy back to his house. I tagged along for some pix from the north side of Tembin.
Onshore, a local who had taken me on a walking tour of the village pulled me aside. He asked if I had gone to university and that he had something to show me. He took my hand and led me to his hut. We went
inside where he showed me a pouch of material, little bits of metal. "Do you think it is gold?" I was digging up on the mountain for a couple o f days and this is what I found. The "find" contained several pieces of iron pyrite. The others looked to dull to be gold. I told him about the pyrite and that he should get a more expert opinion about the others and wished him luck.
We took Daniel back to the others and had kow-kow(PNG sweet potatoes) for lunch, again. We watched the young men make rope for the next shark propeller
Next