MORNING RITES
FEBRUARY 1, 2002
continued
From the fire house we made a roundabout way to the WTC viewing site at Broadway and Fulton. We arrived precisely at 12:30. The platform was well managed but the sidewalk was made narrow by the heavy pedestrian traffic and the block-long wall of memorials lining the sidewalk fence. All of the landmarks in the neighborhood related to 9/11 felt compressed into the picture as we walked toward The Site.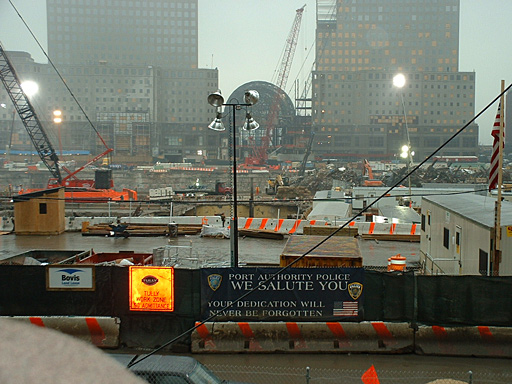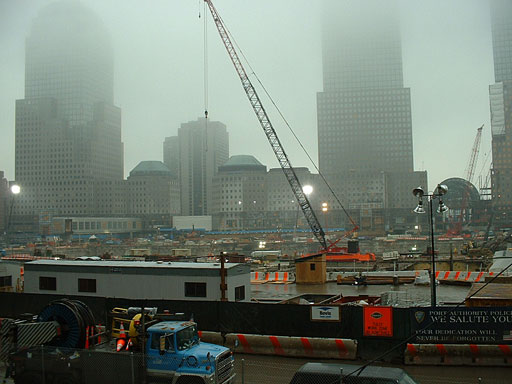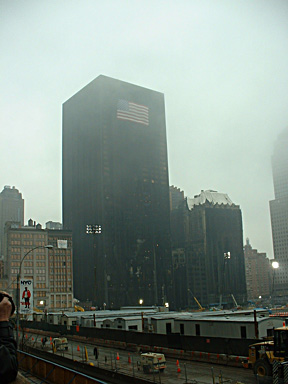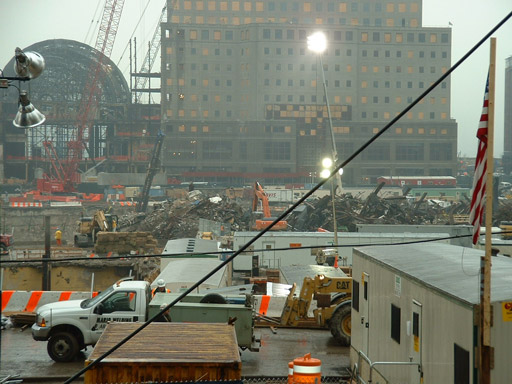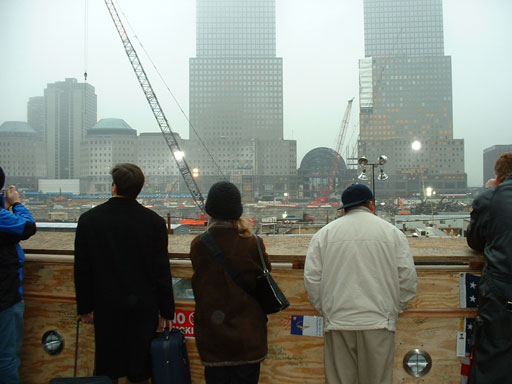 As we left the platform, we found Amy King's name on the long list of victims. Amy was from Celoron, NY, an alum of Mike's high school and, sadly, a stewardess on United Flight 175.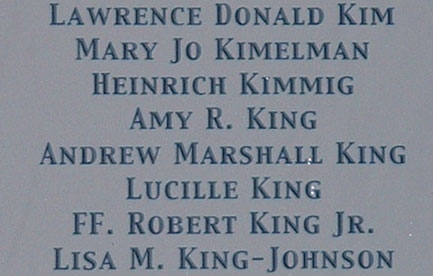 From the WTC site, we searched for a subway station(unfortunately with an old map). We eventually found an R train and headed uptown.
HOME
AFTERNOON SITES