DOWNTOWN
FEBRUARY 2, 2002
Like magic, a train pulled up as soon as we got to the platform. It wasn't long before we were standing in front of the Staten Island Ferry Terminal. The ferry runs every half hour this time of day. We waited about 20min. and got a free round trip to Staten Island.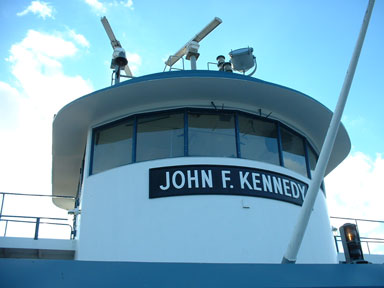 It's the classic ride. Our boat dated back easily to the 60's. We rode the John F. Kennedy.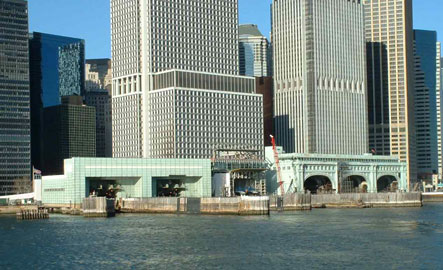 This was the view of the ferry terminal from the river.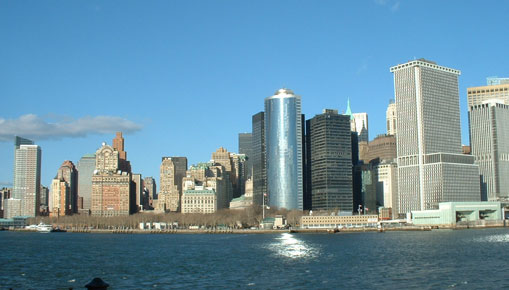 Battery Park from the river. If you look hard you can see Mike's shadow as he takes this snappie.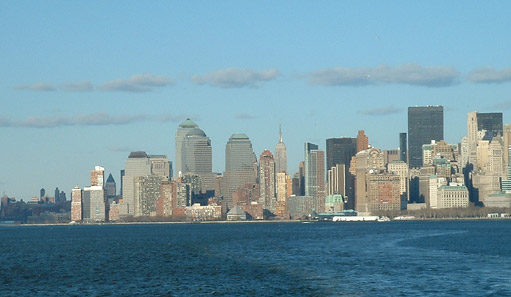 Manhattan from the water. The Empire State Building is visible in the center of the skyline.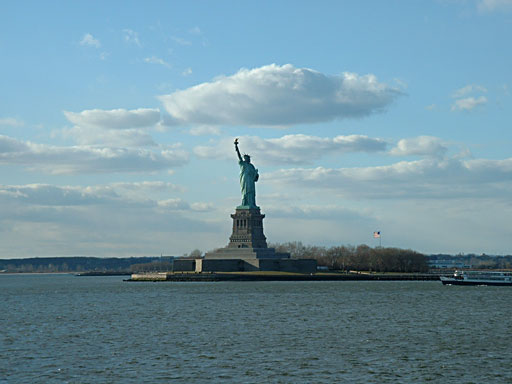 Nice shot Mike!
We made it back to South Ferry at 5:30. We hopped on a R train and were back in #511 by 6. After a little break and some connoitering to pick a restaurant for dinner, we were back out on Broadway heading for The Bombay at 152 E. 49th. We took an awkward window seat, but the food was good. We started with assorted hors d'ouvers. Then Mike had the Mixed Grill and I had Kima. We got a little nervous at the clock approached 7:40. The magic continued and we were out the door and standing in front of the Henry Miller at 7:55.
HOME
URINETOWN