FIRST FARE
continued
Tip - If you're looking for a good transportation deal, purchase a 1-day fun card. It's dispensed by the fare card machine.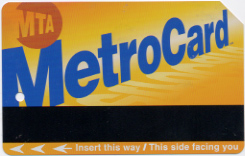 For $4.00, you can ride subways and buses all day. After buying fare cards and doing a little connoitering,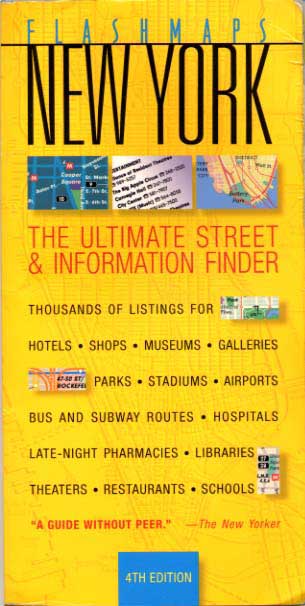 we found our way to the correct platform. It wasn't long before we were heading to The Village. We got off at Christopher Street and walked east towards Washington Square. Mike got a quick history lesson as we discovered, while getting our bearings, that we were standing in front of the Stonewall Bar. From there,we continued on Christopher Street , then 8th to Washington Square. By the time we got to Washington Square we realized we had forgotten about dinner. Both of us were starved. MacDougal Street rang a bell in my head so we worked our way around the park and scouted for food. It wasn't long before we found Mamoun's Falafel Restaurant. Two falafel plates with hummus and baba, a couple of bevs., perfect! We were soon in falafel heaven at a tiny table next to the counter. It was a great introduction to the NYU neighborhood. We were in the groove!
After Mamoun's we did some free-style walking out of the neighborhood and were soon quite turned around. A few connoiters were attempted and we soon found ourselves at the UPS terminal on the river. It might have been time to get concerned, given the hour and the neighborhood, but there were cops everywhere. Literally! Any indoor ATM had at least 3 of New York's finest trying to stay warm, yet ready to take on the soon-to-arrive protesters. Gradually, the humor of the situation began to wear off. We made one final, serious connoiter, found the subway and headed uptown. We got off at 50th so it was only a few blocks to the room. A quick stop at the bodega for a few Heineken's to go(a bargain at $2.00ea.) and we were back in the room before 2. The lights went out a few minutes later.
HOME
MORNING RITES