My Imajica Experience
To Tembin
We had just anchored in Three Island Harbor when Jesse realized he had "gone troppo" and forgotten his schedule. Had put a notice via the radio station in Kavieng that we would be visiting Tembin Easter
weekend and that Daniel should expect us. It was Easter Sunday and we were at the northern tip of New Hanover! (upper left corner of the map below) It would be a long motor to Tembin on Monday. The river had our attention for the moment, we would figure out Tembin a bit later(way off the lower right corner of the map).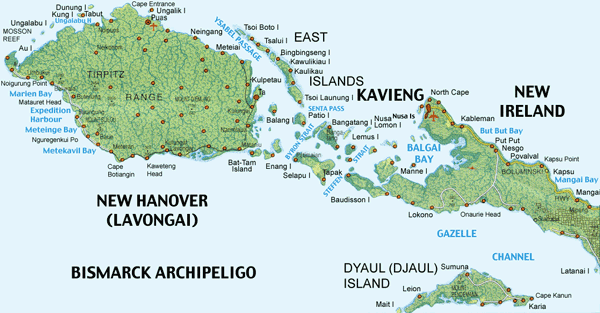 We took the dinghy to the mouth of the river where dozens of children we playing on the sand bar. They were singing and cheering to us as we approached. The water was very shallow and they came over to us and pulled the dinghy over the bar. We barely stopped as we motored up the river.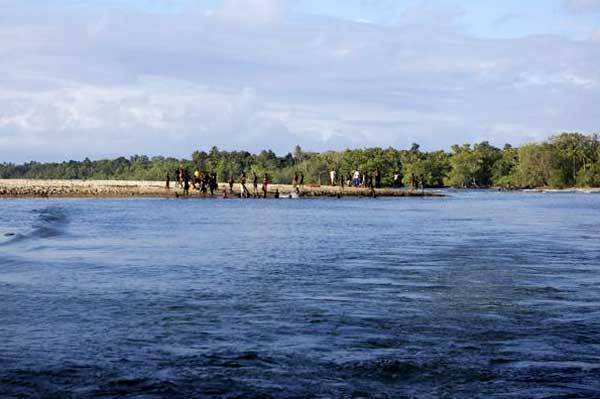 It was similar to Nusankelo, except it felt as if everyone had run into the bush.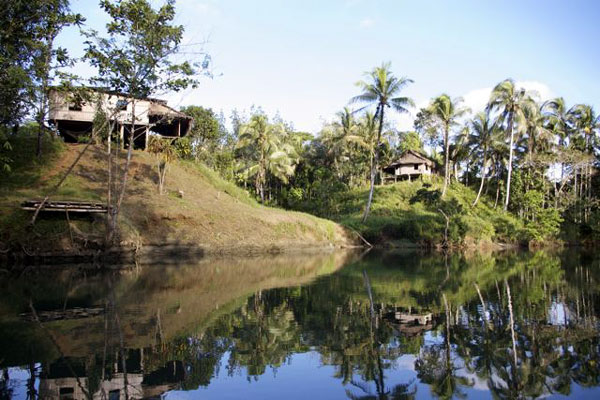 We passed only a small family in a canoe during our mile long trip up river.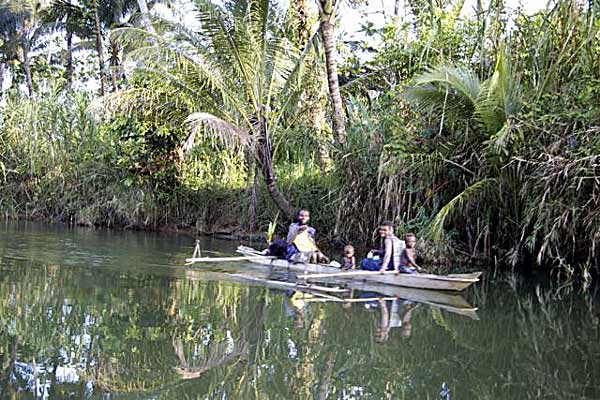 We finally got out and walked ashore. We were met by a young girl whole led us to her hunt and elder woman who was caring for in infant. Seeing the thatch roof supports lines with used tea bags had me wishing I had carried my extras in my dry bag to gift to her. Unfortunately, it's not a time or place you can say "next time."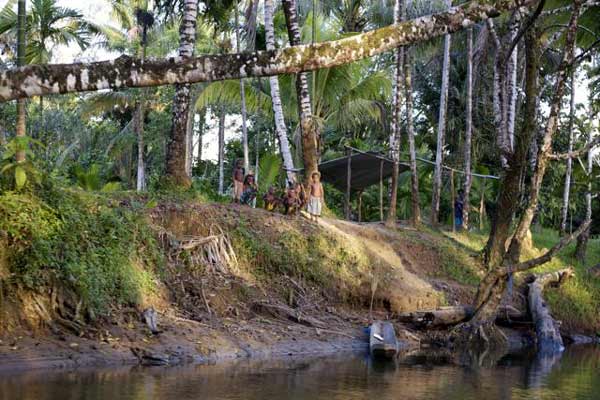 We made it back to Imajica a few hours later after some fishing. No luck in that department. What we did get was a quick tent down drill. A squall blew up and our tent wanted to become a sail. After the weather passed it was an early evening, Tembin was waiting. We left out of Three Island early next morning and headed south along the Ysabel Passage. We passed Kul Lik where we had left Penny(the pig, gift of apology) the day before. Then Kung Island where Juda and his had sons danced for us on Sunday.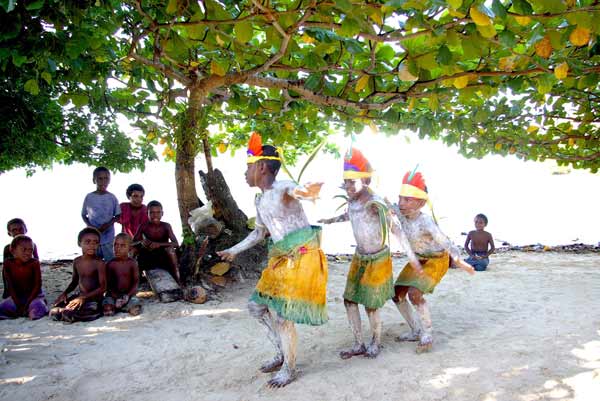 As we continued south we trolled off the back of the boat. In the early afternoon Gail let out a yell. We finally had a fish. A nice sized Spanish Mackerel. It wasn't long before we had sushi and then some shishimi. Jesse's fish soup was awesome!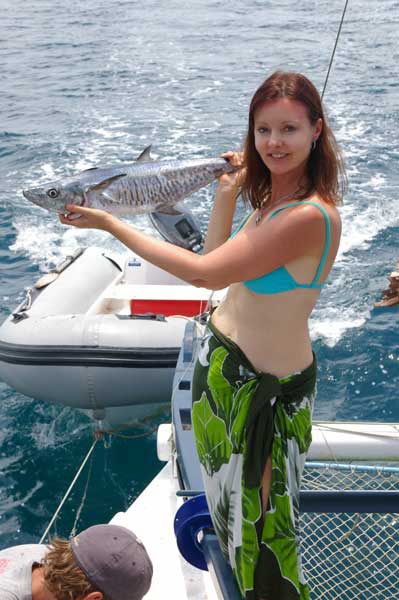 We were finishing our meal as we motored past Tsoi Lik where we had dinner and walking with Nelson, Jenny and Ruth a few days before. Then past Nusankelo where we met Stephnaie, Rae Lynn, Billy Alex and family. From there through theSenta Pass skirtimg many small reefs.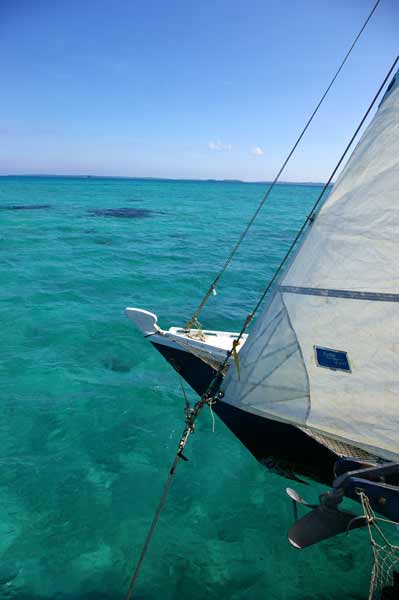 Next