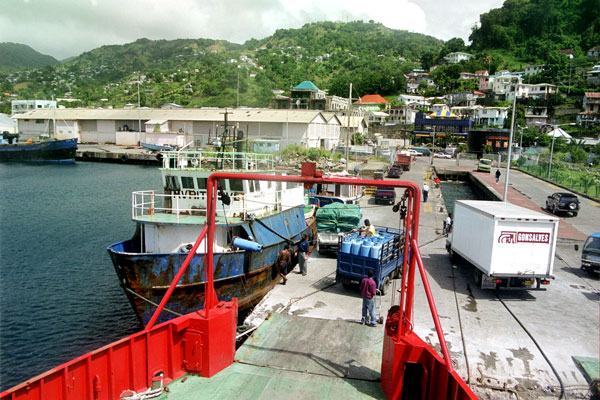 This is the dock area in Kingstown, St. Vincent. I took this shot from the top deck of the ferry. What was I doing on the ferry instead of the sailboat you ask? I had to take the ferry back to St. Vincent from Bequia to retrieve my luggage. I got pooched by USAir and barely made it to Blue Lagoon the first night. I made it to the Thetis, but only with my carry-on. Who needs clothes in the Caribe? I borrowed Val's Swiss Army knife and converted my shorts. Good thing, I didn't get to my luggage for another three days.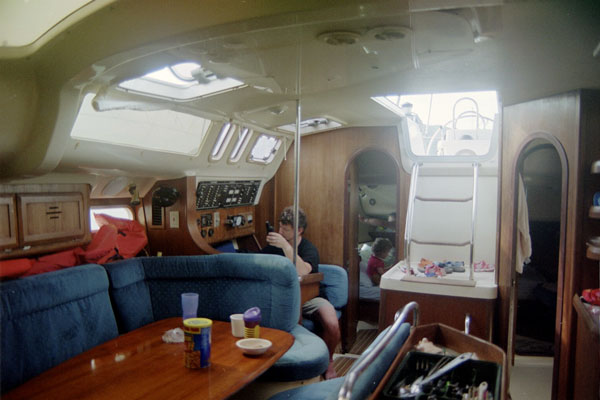 Here's a snappy of Thetis' interior. This is typical of the size boats we've hired out of Barefoot. Great value and well maintained. Well, except for the anchor windlass. I did myself a little strain esetting the anchor half a dozen times at Mustique. That's another story all together. It was a stressful arrival, but after that, it was all Caribe mode!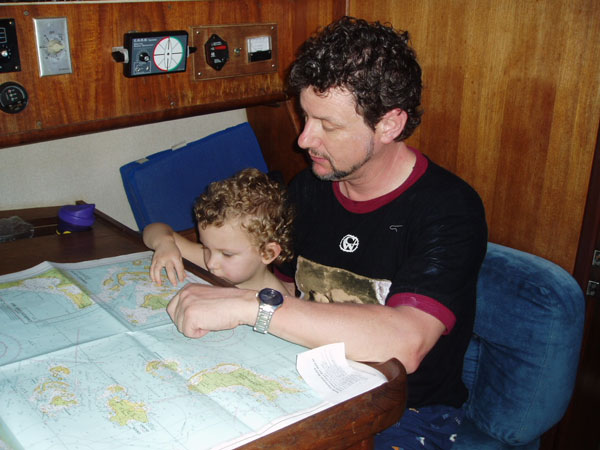 This was Emma's first charter and her first cruise in the Grenadines, but she soon had some itinerary suggestions for Daddy.
NEXT