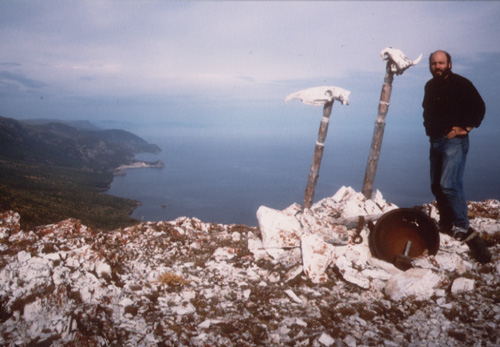 Ridgetop, Near Lystvyanka, Lake Baikal Region, Russia. September, 1993.
Keith P. Schmitt
Keith is currently the Production Manager at Proctor's Theatre in Schenectady, NY. He moved to the Capital Region to join the production staff in January of 2006. Prior to his move, Keith was living in Jamestown, NY spending his winters at the Reg Lenna Civic Center where he has was Facilities Manager for 15 years. He stays busy in the summer at the Chautauqua Institution Amphitheater where he has been Production Manager since 1984. After receiving a B.A. in Theater from George Washington University Keith toured the U.S. with Washington Ballet, Western Opera Theater and Tulsa Ballet Theatre. Though the performing arts are the main focus of his life, whenever time permits, you will find him outdoors, spending time on Chautauqua Lake or visting less-touristed parts of the world. His travels include all 50 of the United States and 24 countries.
You can e-mail Keith at: conaan@madbbs.com.