My Imajica Experience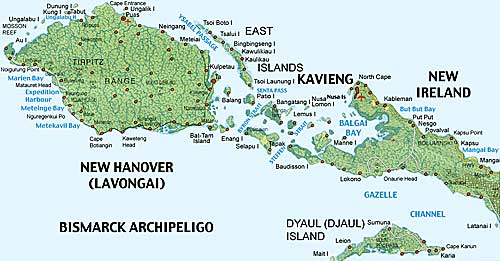 Sailing Ground from www.theimajicaexperience.com
Imajica Update
March 24, 2007 10:22pm
Well, it's not long before wheels up out of JFK. The reality is beginning to
set in. The To Do list is starting to get shorter(at least it finally
stopped growing!) and I can almost hear a clicking sound as things get
knocked off. The item I was sweating most was my visa. I mailed off my
passport and application to the PNG embassy a couple of weeks ago. I was
confident of a quick turnaround since my e-mail queries were answered in
less than an hour. I got nervous when they rang my cell phone a few days ago
and told me I needed to fill out more forms. I deduced from the ones they
e-mailed that they had me down for skippering my own yacht. A couple of
e-mails and two days later(Thursday morning) I received a reply that my
passport and tourist visa would be in my hands no later than Monday. It was
waiting for me at home yesterday. Tom, how's that for just-in-time
management? I secured my visa for Australia last night, online. Maria, from
Adventure travel, e-mailed all of my documents. I made the rezzies for
Brisbane, so I suppose I could leave now. Ha!
It's been looking a bit like Christmas outside my apartment lately. I went
on a tear shopping/reviewing/shopping/comparing/learning/buying a few
Tuesdays ago. I was completely done in by 3:30am, but it was a very
successful venture. Basically, I'm loaded for bear on this trip. Packing it
lightly will be the trick, but hey, I've got a couple of days yet to figure
that out.
The Pentax K-100 made it. Got a 2GB SD for the camera and another 2GB for a
Zoom H4 digital audio recorder I picked up. Found a great review for a
battery charger so no more pitching dead AA's. I now have a rain jacket that
sheds water rather than filtering it. There were some very positive reviews
for an underwater camera with replaceable film for under $20, so I ordered
one(it will be going in the bathtub for a leak check tonight now that the
plumber has been by). All the other ordered gear is in, now it's just local
runs to CVS and Lowe's for the remainder of the pack.
My cousin Paul was shooting me a few links the other week after we got on
the subject of Tok Pisin(Melanesian Pidgin English). One of the sites
(www.ling.su.se/STAFF/evali/resetips.html) was put up by Eva Lindstrom of
Stockholm. It offered a lot of helpful insight into the local family
structure and culture. I was impressed enough to send an e-mail to say
thanks and mention my planned visit to New Ireland. I was quite surprised to
receive a reply from Eva a little over an hour later.
Eva told me she still misses her village, almost daily. She has been to New
Ireland twice doing fieldwork as a linguist. She spent 20 months there and
enjoyed every bit of it. She wished me well. I thought that was it, but she
e-mailed again recenty to ask a favor. It seems I'll be near Bimun, her
village, when I visit Tembin. I'll be carrying some letters(printed e-mails
actually) for her that we hope will make their way to the right folks. If
anything it will serve as in introduction. Eva says the biggest problem will
be trying to explain how I DON'T know her. Ha! I have no idea what the
letters say, one is in Tok Pisin and the other is in Kuot.
I was not doing my homework the past month in keeping up with the Imajica
Experience website. I addition to lots of new pages, it appears there's a
new member of the family, Imajica II, an 82' North Pacific Schooner. The
website says she'll be used for expeditions starting early April. Jesse
tells me she's still on her way from Indonesia. Beau(Jesse's brother) and
Mark McPherson are delivering her now. Imajica II will sleep 10 guests and
will increase the range of future itineraries. My group is only four, so
we'll fit aboard Imajica just fine. I'm looking forward to seeing the new
boat at some point during my trip.
As far as itinerary, it looks like this(all dates local):
Wed., 3/28 mid-morning Amtrak from Schenectady to Penn Station. A-Train to
the AirTrain to JFK. Qantas to LAX. LAX to Sydney. (ever wonder why it's
pronounced "qwontas"? It's an acronym for Queensland And Northern
Territory Aerial Services).
Fri., 3/30 Arrive Sydney(it's a long flight but I will also lose a day
crossing the date line). Catch another Qantas flight to Brisbane. Drop my
bag at the hotel. Chill a bit and stroll the CBD.
Sat., 3/31 Free day in Brisbane.
Sun., 4/1 Air Niugini flight to Port Moresby. Overnight in Port Moresby.
Mon., 4/2 Air Niugini flight to Kavieng. I don't think Jesse and I will
have a hard time spotting each other at the airport. Overnight at anchor in
Kavieng.
Tue., 4/3 Do some provisioning and head out. Maybe we will have left the
day before.
Fri., 4/13 Return to Kavieng. Nusa Island Retreat tonight.
Sat., 4/14 Free day Nusa Island.
Sun., 4/15 Air Nuigini to Port Moresby.
Mon., 4/16 Day trip to Owers Corner, start of the Kokoda Trail.
Tue., 4/17 Early morning flight to Brisbane. Overnight Brisbane.
Wed., 4/18 Mid-morning flight to LAX. Then LAX to JFK. Then AirTrain to
A-Train to Amtrak to Albany(seem a couple of themes here?). Arrive Albany
10:30pm(too bad there isn't a scheduled train to Schenectady this evening).
A very long day. Two actually.
Thu., 4/19 Go to work, at least in time to open for the matinee of Spelling
Bee.
Well, that's it for now. Look for an update along the way(the laptop IS
going with me). I'm hopeful the travel isn't going to be as consuming as the
prep. :)
K

Next